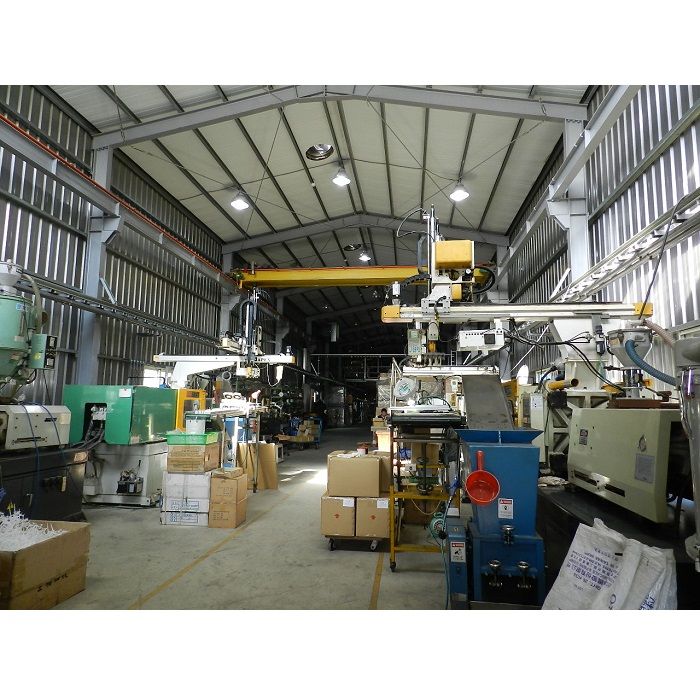 Factory
Our factory information
GH Plastic Manufacturing located in Zhubei city Taiwan was founded in 2004. Total area of GH Plastic factory is approximately 1,600 square meters. GH Plastic factory provides the most complete one-stop solution from the bottles, caps, brushes, and droppers.

GH Plastic uses the automatic injection machine with computer and auto arm to produce the nail polish plastic caps and brush sticks. All the production parameters are set by the computer to assure of the best quality and maintain the maximum production capacity every day. The machine with auto-arm can pick up the plastic caps from the molds and put them on the conveyor. The caps are checked on the conveyor by visual. The conveyor delivers the caps slowly down to the basket to prevent the scratch among the plastic caps.

We use automatic machines to produce the nail polish brushes in the house under controlled temperature and humidity. We assure of the brushes with best quality to apply the nail polish on the nails smoothly.
---
Factory Size in Square Meters: 1600 square meters
No. of Production Lines: 5
No. of Working People: 10
Glass Factory Standardization Certification: ISO9001
Capital: US$ 1,034,500 (2018)
Export Markets: USA, Canada, Japan, Singapore, Thailand, Australia, Indonesia, Iran, Israel, Pakistan, Bangladesh, South Africa, and the most European Countries
Main Products:
● Nail Polish Glass Bottles
● UV / LED Gel Glass Bottles
● Nail Polish Plastic Bottles
● Plastic Caps
● Brushes
● Roll On Glass Bottles
● Cosmetic Serum / Essence Dropper Bottles
● Essential Oil Bottles
Our Machines Include:
● 5 Injection Machines With Computers, Auto Arms, and Conveyors
● 2 Brush Auto Making Machines
● 2 Pigments Mixers
● 1 Hot Stamping Machine
● 1 Lifting Machine
● 1 Packaging Machine
Movies

Nail Polish Glass Bottles On The Production Line - people checking the bottles on the conveyor before packing the bottles in the cartons

Nail Polish Glass Bottle Coating - spray guns spraying the paints to the glass bottles on the coating machine

Nail Polish Plastic Caps Production – the plastic caps produced by the auto injection machine with molds

Nail Polish Brush Making – the brush bristles implanted to the sticks on the auto machine

Files Download